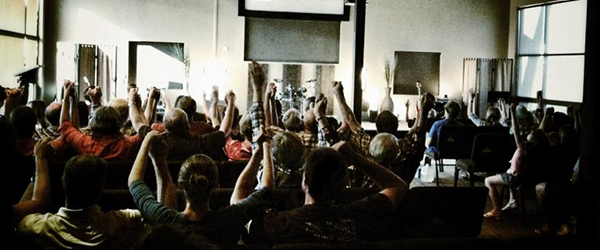 The worship ministry at Calvary exists for the purpose of bringing all glory and honor to God Almighty. Our intention as lead worshipers is to go before the people of the body of Christ with instruments and singing, expressing our love for Jesus Christ and trusting God's Holy Spirit to draw all hearts toward our Amazing God. When Christians willingly choose to enter into the presence of God through corporate worship, the result is a touch of heaven upon earth. It is our goal to be a worshiping church that praises God with both our voices and our lives.
"Therefore by Him let us continually offer the sacrifice of praise to God, that is, the fruit of [our] lips, giving thanks to His name. But do not forget to do good and to share, for with such sacrifices God is well pleased." Hebrews 13.15-16
We believe that a great way to demonstrate our worship of God, is through the way we live our daily lives. As an individual on the worship team, it is important to daily live a life of integrity and devotion to Jesus Christ through His Word. It is our desire that when we come together as a worship team and lead the congregation at the services, we are simply praising God from the overflow of His love in our hearts that we have experienced through our relationship with Him. We want the saving work Jesus Christ did on the cross to be declared and shared through our music as well as our lives.
"I will praise You, O LORD, with my whole heart; I will tell of all Your marvelous works. I will be glad and rejoice in You; I will sing praise to Your name, O Most High." Psalm 9.1-2
worship is TO Jesus…worship is FOR Jesus…worship is ABOUT Jesus…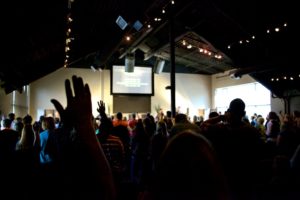 Get Involved
Calvary's worship ministry is constantly looking for sound/media technicians, singers, musicians, and worship leaders to be involved. There are many opportunities to serve in Children's, Youth, and Adult ministry services, Bible studies, and events.